Our Ceremony Room, based at 129 Forton Road, is available for funeral services, whether religious or a civil ceremony.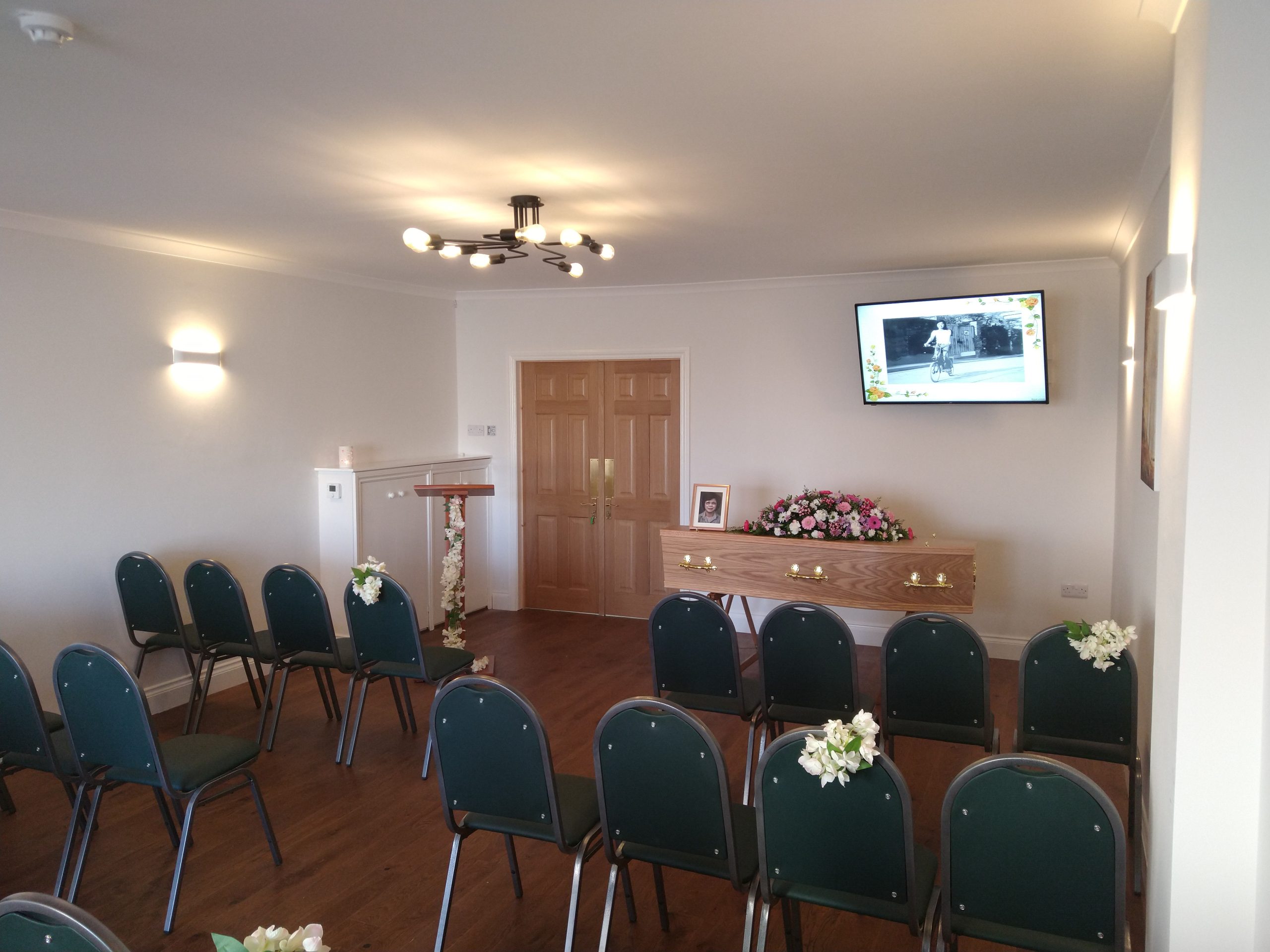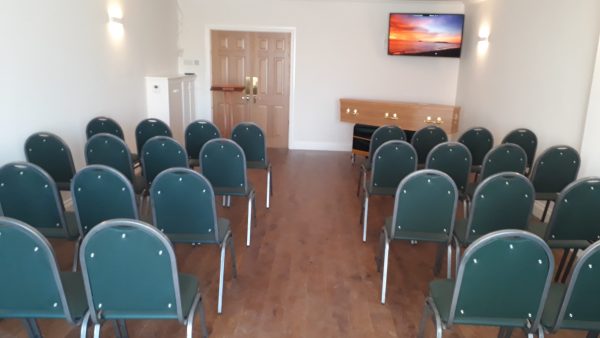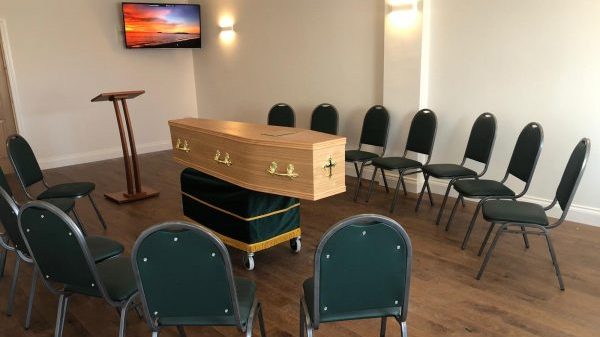 The coffin would usually be placed in the room before the mourners arrive and remain in place after the ceremony, then be taken to the place of Committal without mourners attending making it more convenient with less travelling in and out of Gosport. This will also allow costs to be very competitive, especially if the deceased is to be cremated.
However, if mourners wish to attend the Committal, then that can also be accommodated.
There is a screen for single photos, a slideshow or visual tributes with music. The chairs can be moved around to suit the circumstances and numbers. The full capacity would be circa 50 but there is also a foyer area for a small overflow if necessary.
The Ceremony Room would be especially useful if the burial was to take place at Ann's Hill Cemetery which is just along the road, (their capacity is circa 20). Mourners can make their way to the Cemetery, following the service, and park up ready for the arrival of the hearse and coffin for the Committal.
Westbury Road Fareham,
Hampshire, PO16 7XU
(Parking Available)
Phone: 01329 282711
Email: funerals@coghlan.net
Monday - Friday
9:00 - 17:00
Saturday: Closed
Sunday: Closed
(24 Hours Support)
129 Forton Road, Gosport,
Hampshire, PO12 4TQ
(Parking Available)
Phone: 023 9258 0074
Email: gosport@coghlan.net
Monday - Friday
9:00 - 17:00
Saturday: Closed
Sunday: Closed
(24 Hours Support)